FUN WITH BOOKS
DIY -Truffula Trees - From Dr. Seuss

The Lorax
Lou and I did the Straws because they were a little harder. Depending on the size of your beads, and or straws, you will need to bend them in the middle to get the beads to go on.
Butter was so proud of himself and felt SOOO Big like his Brother and Sister !
Such Concentration....
Cowboy shouted, " Look Mommy, I doin a pattern, which it looks like he started too... but...who cares right?!?! I said, Oh WOW!! Look at you! Such a Smart boy to do a pattern all by yourself!
They all did such a great job working together, and helping one another. I would almost venture to rename them PEACE trees :P It was an excellent activity to do with them for so many reasons, but my favorite was how QUIET it was as they worked... AHHH....
The Finished Product ! ! Aren't they so pretty!!
We used foam paper glued on top of a piece of Styrofoam for the grass. We cut little tiny holes in the foam paper so that the pipe cleaners and straws would go in easily. We used a few small brown pom poms to represent the Barbaloot Bears scattered about, and an orange one to represent the Lorax in the Forrest.
Then, so that they could be like a homemade playset- we stuck them in some plastic totes Blue to represent the sky, and green for the bottom for grass :P
Very Fun and Easy DIY Project! The kids really enjoyed this family activity !!
Linking Up with :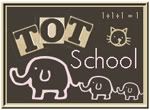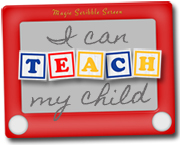 Tot School Tuesday Link
@seevanessacraft.com