Tot School- Cowboy is Currently 49 Months Old
&
Tiny Tot- Butter is Currently 23 Months Old
This Weeks Trays


~Bible Memory Verse~
Y

ou Are The Light Of The World, Like A City On A Hill That Cannot Be Hidden-
Into to Letter Y
Using Starfall, Letter School, and ABC's of God via Ipad
Butter Showing me letter U on Starfall, because hes a rebel and apparently it didn't matter to him that we were learning letter Y :P
Reading Yak Discussion Sheet
Reading
Alpha Tales (Letter Y: The Yak Who Yelled Yuck)
and Finding Letters that Start with Y in
I Spy Phonics Fun Y
Naming all the different types of Toys
Cowboy of course had to have a turn!
Counting and Sorting
Letter Yy 3 Piece Puzzle
Sequence by Size
Shadow Matching Upper and Lower Case Yy
Cowboy and Butter having Puzzle Time :P
This week Cowboy Developed a LOVE for Puzzles.
He never really was a fan of them unless someone was doing them with him. I came home one day with a new puzzle, and he begged me to do it, but I was cooking and could not stop to help. A few minutes later I turned around and he had completed it ON HIS OWN 12 pieces :) he asked for more so I went out to school and brought him in a few more.... by the next morning for school, he was doing 24 pcs on his own.
Melissa & Doug Dinosaurs 24 pcs Puzzle
He is currently shooting to master 48 !! Super proud of him - and so glad Easter is almost here and I have an excuse to buy a few more "good" quality puzzles to fill his basket!
Placing Stickers on Letter Y on the Yo Yo and doing Letter Y Craft with (Yellow/Gold)
Glitter Glue
FREE PLAY TRAYS!!
Bristle Blocks
Making Memories
The Little Men Watching their favorite Youtube of
Monster Trucks
Thanks so much for dropping by ! We love Comments !
Linking Up With: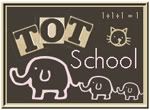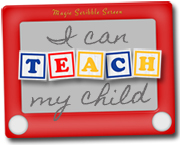 Tot School Tuesdays
@ seevanessacraft.com